Engineering jobs in Canada: With a continuing need for engineers across practically all industries and sectors, engineering is one of the most promising in-demand jobs in Canada. In today's fast-paced world of change and invention, many businesses need the skill set, and innovative approach engineers bring.
In other words, now is a fantastic time to be an engineer. However, engineering jobs in Canada are a vast issue with many job options.
Top Engineering jobs in Canada
Electrical Engineer
One of the top engineering jobs in Canada, with thousands of opportunities in electrical engineering. It is one of the most sought-after engineering specialities in Canada.
Systems used in the generation and transmission of electricity are created, developed, tested, and maintained by electrical engineers.
Due to the continued trend toward sustainable development and energy efficiency, electrical engineering will remain a vital field and a hub for innovation.
Mechanical Engineer
When designing, creating, and maintaining mechanical systems, mechanical engineers use the laws of physics.
Mechanical engineering continues to be one of the best engineering jobs in Canada, and it is in high demand in Canada, just like electrical engineers. Mechanical engineers can find employment in various sectors, including oil and gas and mining.
Software Engineer
One of the more popular engineering specialities is software engineering, with many software engineers moving on to work for household names like Apple and Microsoft.
Software engineers are among the top engineering jobs in Canada and the highest-paid engineers. Many earn over $100,000 annually due to the ongoing need for these individuals and the health of the technology sector.
Biomedical engineer
The population of Canada is ageing quickly. To meet the needs of an ageing population and the medical industry, there is a requirement for specialists like engineers.
One of the best engineering jobs in Canada and a speciality to work in is biomedical engineering because there is a present shortage of engineers in Canada who can use and advance medical technology.
Because of the demand, jobs are always available, and engineers can work in a fast-paced setting with the potential to save lives and significantly alter the medical landscape in Canada.
Civil Engineer
To meet the demand for engineers to help plan, design, and manage new infrastructure projects and to aid in the maintenance of ageing facilities, the demand for civil engineers has been gradually rising.
There will likely be an even greater need for civil engineers in the near future as the effects of ageing infrastructure become more noticeable, and repair becomes more important. Additionally, environmental engineering is using more and more civil engineers to help design and maintain greener infrastructure projects.
SEE ALSO: Top in-demand jobs in Canada: 2022/2023
Geotechnical engineer
Despite a current lack of geotechnical engineers, geotechnical engineering is one of the fields with the greatest projected job growth projections and one of the top engineering jobs in Canada.
Geotechnical engineers examine soil, rock, and natural formations such as slopes and embankments to design and create foundations for buildings, roads, tunnels, and other such systems.
Mining Engineer
An ageing workforce and rising unemployment are two challenges that mining engineering must address.
Due to the continuing retirement of baby boomers and the consequent need for younger engineers to fill their positions, mining engineers will continue to be in high demand.
With yearly earnings beginning around 60k and rising well beyond 100k within a few years, mining engineers are among the top-paid professionals on the market.
How much does an engineer make in Canada?
In Canada, an engineer makes, on average, $75,156 a year, or $38.54 an hour. Most experienced workers earn up to $107,072 per year, while entry-level roles start at $58,258.
Highest-paying engineering jobs in Canada
You, therefore, desire a career in engineering. A large portion of the infrastructure that makes up our modern society was built by engineers.
Numerous diverse components of engineering projects are conceptualized, designed, built, supervised, operated, constructed, and maintained by them. They construct water supplies, roads, bridges, dams, tunnels, and so on.
Ten of the highest-paying engineering-related jobs in Canada are listed below:
Architect
Become an architect if you enjoy creating buildings' interiors and exteriors. Architecture is one of the best engineering jobs in Canada and a high-paying position. Building, planning, design, and construction oversight are the responsibilities of these highly regarded engineers.
Today's buildings must adhere to hundreds of regulations for both structural integrity and safety. It is your responsibility as an architect to design these structures such that they are secure, useful, and beautiful. The Salary Range for an architect is $50,137 to $111,412
Construction Technician
Construction is for you if you like to start a job with your own two hands. Construction engineers often supervise the execution of projects on-site. Even though it might not be as profitable as project management, it's just as rewarding. Please take note that experts with substantial expertise working for reputable companies will earn the upper levels of this wage. The Salary Range for a construction technician is $45,883.20 to $112,622.40* on average
Mechanical Engineer
Mechanical engineering can be for you if you enjoy the sound of an engine revving or the strength of a sizable steam engine.
Mechanical engineers create power-generating equipment such as steam and internal combustion engines. The average salary for a mechanical engineer is $55,351.82 – $119,963.71* On average, this makes this field one of the best engineering jobs in Canada and one of the highest-paying jobs.
Government Sector
Getting a career with the government can be beneficial if you want to keep a stable position that will benefit you for years to come.
Engineers of all stripes are needed for projects involving the construction of cities, roads, public transportation, and other sectors.
The average salary is $50,764.80 – $122,880*.
Transportation Engineers
It takes considerable thought and works to build roads, plan towns, and design public transportation. The people who plan, develop, and manage transportation are known as transportation engineers.
They facilitate the safe movement of people and products between cities and contribute to public safety. Our world would be quite different without them. Transportation engineers earn From $55,143.26 on average to $128.347.82 per year*
Structural Engineers
Structural engineers frequently specialize in specific types of structures and plan, design, and supervise the construction of structures, including tunnels, bridges, and buildings.
This may be the career route for you if you have an interest in the construction of buildings, bridges, pipelines, or tunnels. The Pay Range for structural engineers is $63,026 to $134,354.
Senior civil engineers
Your life would be easy if you could land a senior civil engineer job. It is one of the best engineering jobs in Canada. Senior civil engineers normally operate from an office, but they are also capable of conducting site visits and other responsibilities as needed. The Pay Range: $63,026 to $134,354
Regulatory officials and engineering inspectors
Someone needs to conduct the inspection when anything must adhere to particular criteria. Engineering inspectors can help with it. Regulatory officials and engineering inspectors are one of the best engineering jobs in Canada.
They examine machinery, industrial instruments, processes, and vehicles to ensure that they adhere to government and industry laws. The Pay Range For regulatory officials and engineering inspectors is $53,620 to $140,381.
Project Management
Each phase of a civil engineering project requires a lot of work to be completed.
Typically, a project manager plans, acquire and oversees the resources required to make that project a reality. The Pay Range for project management is $65,175 to $170,456 on average
Geological engineers
Geotechnical engineering is your career if you enjoy solving puzzles and using data to support your claims.
To ascertain what is occurring underneath the surface of the ground, these engineers conduct investigations and collect data.
When you dig a well, construct a foundation, check groundwater flow, and do other work, it's crucial to understand the characteristics of the soil and rock structures beneath. Geological engineers earn from $63,193.68 on average to $207,746.61 per year.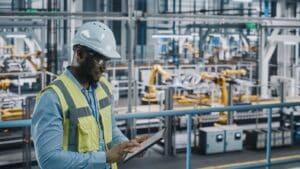 Best Engineering job site in Canada
Engineering jobs in Canada: Final words
Internationally qualified engineers are encouraged to get in touch with the province or territory's engineering licensing organization as soon as they arrive in Canada because licensure is necessary to practice engineering fully there.
With an average assessment time of eight weeks, the Engineering International-Education Assessment Program evaluates people with international training credentials. From retraining to job experience to exams, this assessment will establish what steps an immigrant engineer needs to follow to get licensed (earn their P.Eng. designation).
Note: As long as you are under the supervision of a professional engineer, you are permitted to work in engineering in Canada prior to receiving your license (P.Eng.).
According to Bourgeois, there are no particular challenges faced by engineers with international training during the licensing procedure. He says that to demonstrate their education and Canadian work experience, "they must go through the same process as Canadian students."
But the procedure to be able to work in Canada may seem unfair to engineers who have received foreign training and have years of experience elsewhere. They can still need help finding work even after receiving their license.
According to a study by Engineers Canada, engineers who received their education abroad were significantly less likely to be hired permanently than Canadian engineers who were born and raised here, but they were more likely to work for themselves or on a contract basis. They also have a higher probability of having managerial or leadership experience.
According to Bourgeois, "in terms of immigration, experienced and specialized engineers will have greater work opportunities in Canada, as firms have recruiting needs for specific projects. Markets, however, will be weaker for new graduates.
A new national online resource created by Engineers Canada and funded by Citizenship and Immigration Canada offers immigrant engineers a single, comprehensive source of information about how to become licensed engineers in Canada, even though licensing as an engineer is done on a provincial/territorial basis (each province/territory has its own governing body overseeing the profession) (see newcomers.engineerscanada.ca).
Engineering Jobs in Canada: FAQs
In Canada, which engineering positions are in demand?
Electrical Engineer.

Mechanical engineer.

Project Engineer.

Civil Engineers.

Manufacturing Engineers.

Engineering managers.

Alternative energy engineers.

Mining engineers.
What engineering positions pay the most in Canada?
Civil engineers.
Mechanical specialists.
Building engineers.
Engineering geotechnical.
SEE MORE: 9 Easiest Ways to Immigrate to Canada